Our Commitment to Industry-Leading Quality
All of the premium kitchen & bathroom cabinets, countertops, and other commercial millwork we design and build at Stone Woodworks is done right here in our Nacogdoches, TX workshop. Our entire team takes pride in the quality craftsmanship and detail that goes into every piece we design and build for our customers, and we're fully equipped to handle completely custom orders for clients seeking unique styles and original ideas. With Stone Woodworks, it's easy to see the professional quality and personalized care that go into every finished product.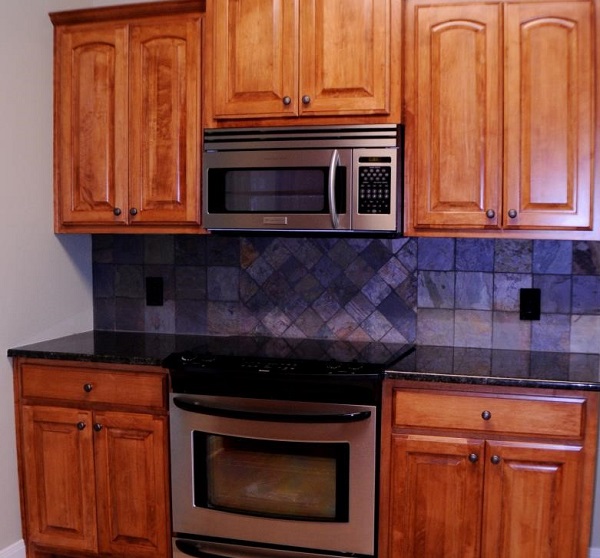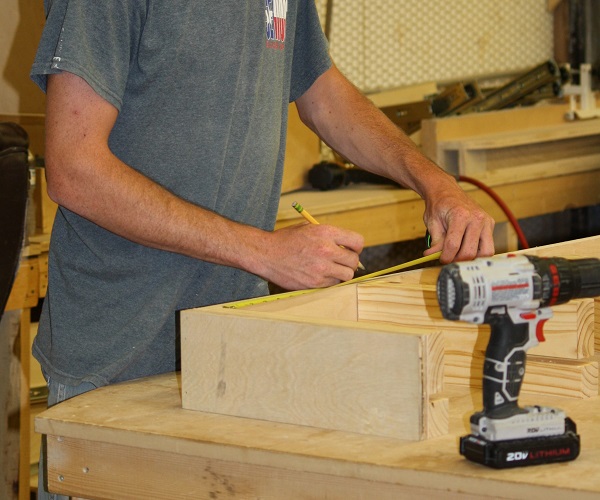 The Best in Selection and Service
The team at Stone Woodworks regularly works with homeowners, businesses, and remodeling contractors, so we make it easy to design and acquire the unique cabinetry and countertops you're looking for. We also provide a wide range of premium quality, industry-leading building materials including Alder, Beech, Maple, Red Oak, Hickory, Walnut, Knotty Pine, Rustic Alder, High-Pressure Laminate, and more. At Stone Woodworks, we take the time to personally speak with you regarding your style preferences and project goals so your order turns out to be exactly what you expect from a local leader in cabinet making and commercial millwork.
Traditional face frame cabinets, with half overlay doors
What this specifically means is that there is a solid wood frame forming the front face of the cabinet, and that the doors and door fronts overlap that face frame. Typically, the doors and drawer fronts cover a half inch of the face frame on each of their four sides, and an inch to an inch and a half of the face frame is left visible between the doors and drawer fronts.
Most people choose the traditional face frame cabinet style which remains a timeless part of contemporary style. However, we would like for you to be aware of a couple more choices of cabinet design style. The major difference in these other options is that they present a flush front face on the cabinets.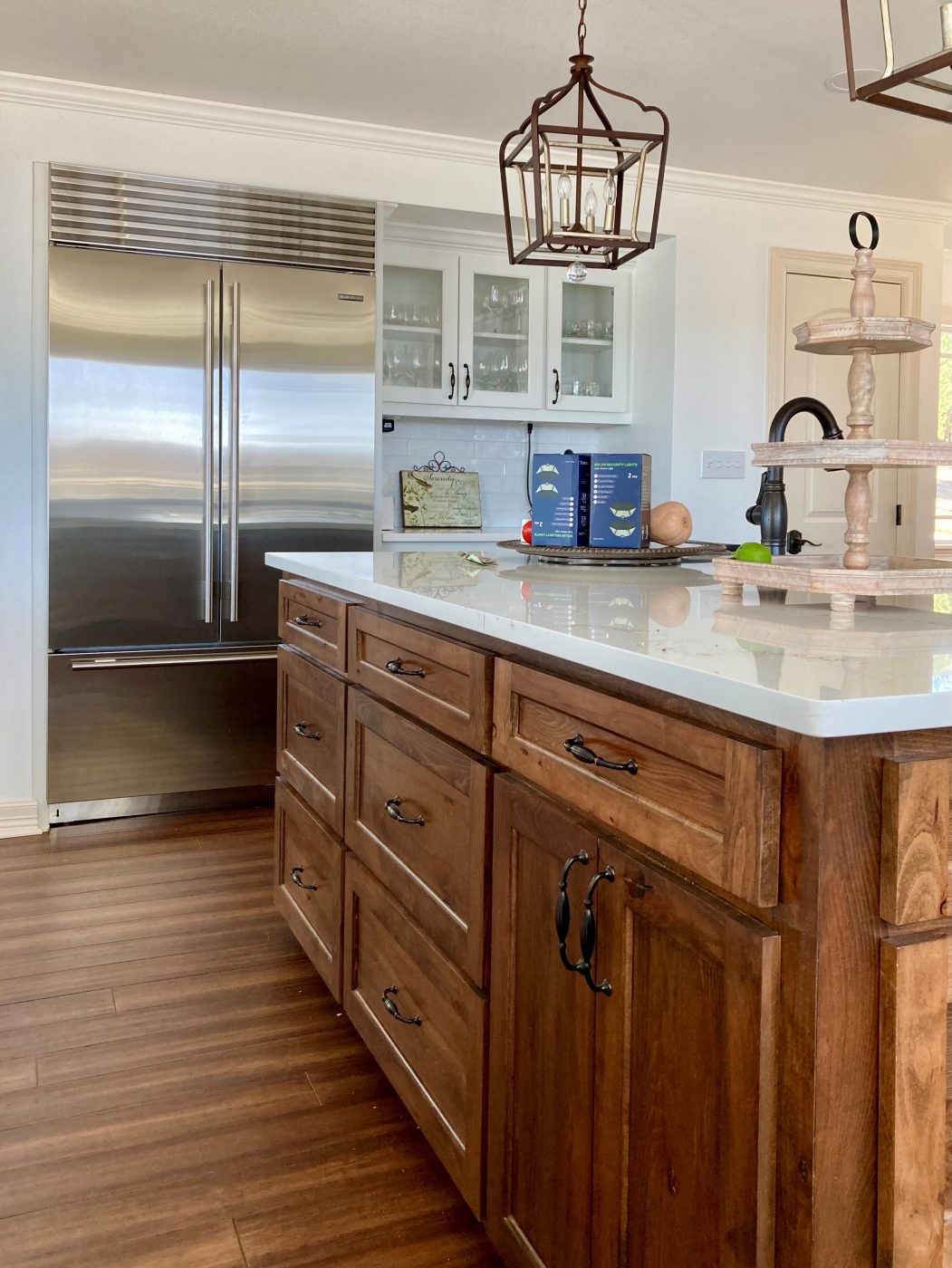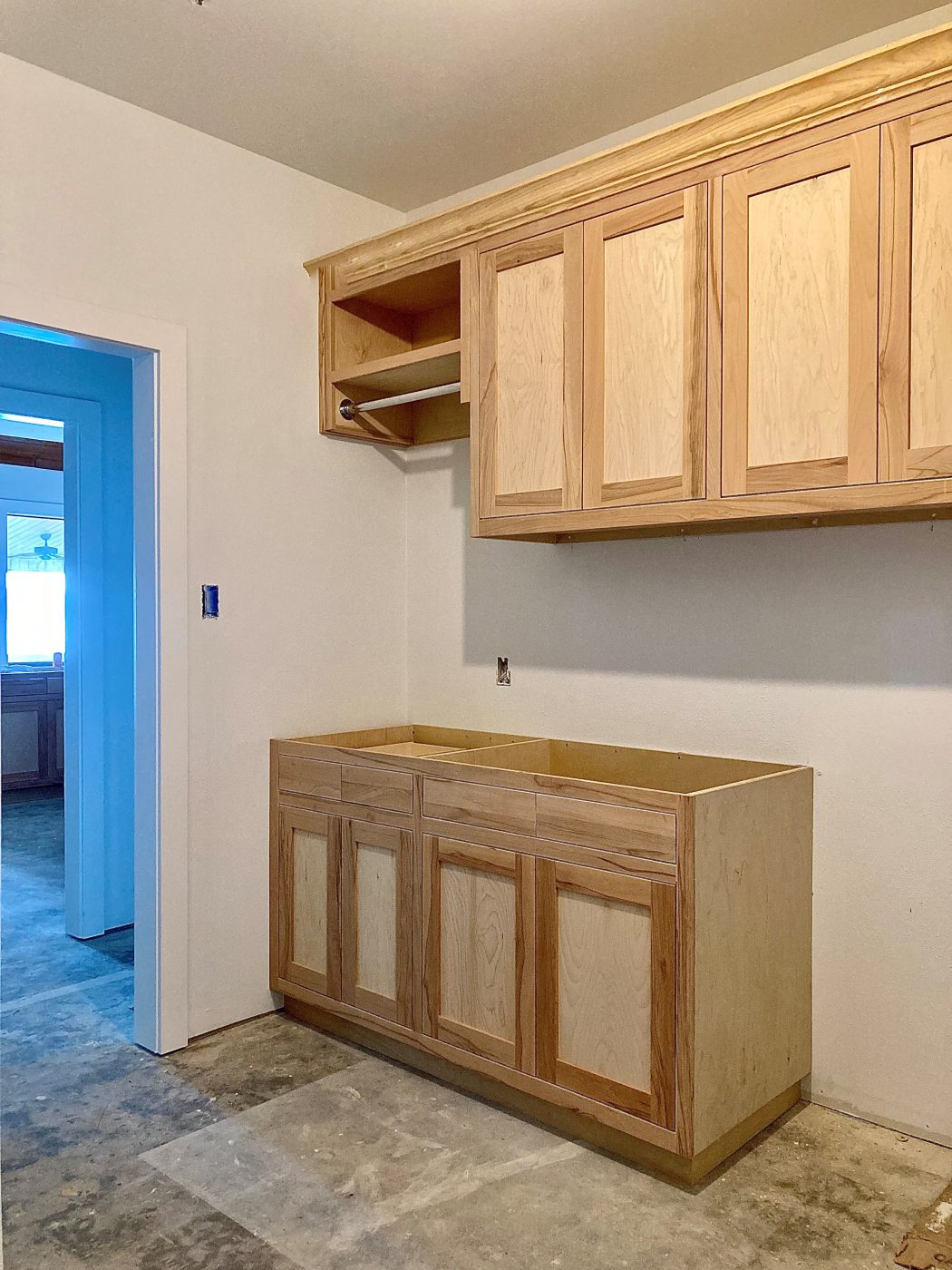 Traditional face frame cabinets, with flush inset doors
Unlike the half overlay doors and drawer fronts, which sit out front, on top of, and cover part of the face frame; an inset door is pushed back into, sits inside, and is flush with the face frame opening. None of the face frame is covered, and narrow clearances are left between the door and drawer fronts and their face frame openings. We leave three thirty-seconds of an inch (3/32") clearance.
This is a style choice, and the traditional overlay design is of equal quality, but the flush inset design requires some extra craftsmanship in installation, as well as some specialty hardware, and so you must necessarily expect to pay a little more for this option.
Face frame cabinets with flush inset doors come from old-school furniture traditions yet remain a timeless part of contemporary design. A reputable local interior designer recently commented to us that currently that most of her clients are requesting flush inset cabinet doors.
European style, frameless cabinets, with full overlay doors
The first thing to understand about frameless cabinets is that as the name suggests, they do not have a solid wood frame forming the front face of the cabinet. Instead, the structural cabinet box parts have edge band covering all the leading edges. Our edge bands are quality materials, permanently adhered, and matching the finished exterior of the cabinets, whether a commercial laminate, or a painted or stained wood exterior.
The other important difference is that the doors and drawer fronts have full overlay, which just means that they cover most all of the front edges of the cabinet boxes, making the doors and drawers in and of themselves the visible front face of the cabinets. As is usual, our frameless cabinets have one eighth inch (1/8") reveals. These are the gaps between doors and drawer fronts, as well as between the doors and drawer fronts and the ends, tops and bottoms of the cabinet faces.
We also like to use applied ends and make corners in such a way that the sides of the doors are covered, as seen in these photos. This accentuates the flush inset look of frameless cabinets with full overlay doors. This particular method is a Stone Woodworks interpretation of Danish Modern styling.
Historically in North America, this style of cabinet was seen strictly as a commercial product, but the truth is that it is much more than a style used in commercial millwork. Contemporary European styles (streamlined, tending towards more modern, or at least more minimalist) have attracted the attention of American homeowners, and are now a popular choice for those to whom this look appeals.
Completed with quality materials, and the full range of available door styles, frameless cabinets are an excellent alternative design option, which can equally nod towards mid-century modern aesthetics as it is a contemporary design choice.